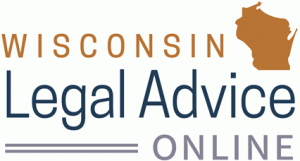 Wisconsin Legal Advice Online (WLAO) provides an easy to use way for eligible members of the public to obtain free legal advice from licensed Wisconsin attorneys. Attorneys volunteer their time to answer legal questions posed through the website. To ask a question or volunteer, click here.
WLAO was developed by the Commission with assistance from the Tennessee Access to Justice Commission, the Tennessee Alliance for Legal Services and the Baker Donelson law firm. WLAO uses software licensed from the Baker Donelson firm. We are also deeply grateful for the software development assistance we received from Brian Granetzke.
UPDATE: We have transitioned this service to a newer software platform as of December 2016. Wisconsin Legal Advice Online is now part of ABA Free Legal Answers. You can find us at https://wi.freelegalanswers.org.