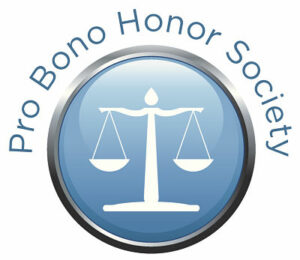 As fall arrives, now is the time to start thinking about nominating the 2014 members of the Wisconsin Pro Bono Honor Society.  The Pro Bono Honor Society is an annual recognition program that was launched last year by the Wisconsin Access to Justice Commission and the State Bar of Wisconsin pro bono program as a way to salute the volunteer lawyers who help provide access to justice for low-income Wisconsin residents. The program got off to a good start with the first class of lawyers who qualified and were nominated for this recognition based on their service in 2013 but we want to make sure that every lawyer who qualifies this year either self-nominates or is nominated by someone knowledgeable about their service.
What is the Wisconsin Pro Bono Honor Society? – It is an annual recognition opportunity to recognize Wisconsin lawyers who are meeting the highest standards of pro bono service by providing at least 50 hours of qualifying pro bono legal services to benefit low income Wisconsin residents in 2014.
How do I submit a nomination? Nominations can be made using a simple online form here.  You can nominate yourself, a lawyer in your office or a volunteer in your pro bono program who met the above standard in 2014.