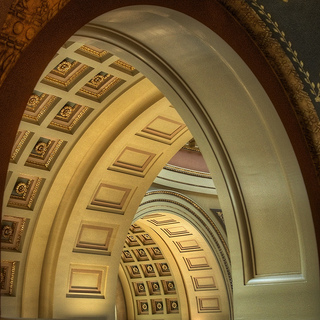 The Wisconsin Access to Justice Commission has released its Legal Services for Abuse Victims Proposal urging the Wisconsin Legislature to ensure that abuse victims in Wisconsin have access to the basic legal services they need to protect themselves and to begin rebuilding their lives. Working with the State Bar of Wisconsin and other stakeholders, the Commission is calling on the Legislature to appropriate $3 million in GPR funding over the 2013-2015 biennium to provide legal services to low income abuse victims.
The costs of inaction are too large to ignore. Domestic violence and child abuse cost victims, hospitals, state and local government hundreds of millions of dollars each year. A smart investment now in prevention and prompt treatment of victims in the legal system can pay enormous dividends.
Victims would get the benefit of timely and appropriate legal assistance to protect their rights, lose less time from work and use fewer law enforcement, health care and other services.
Courts would benefit from clear and complete legal arguments, which reduces delays, confusion and cost for everyone involved.
Read moreTime to Make Legal Assistance for Abuse Victims a Priority