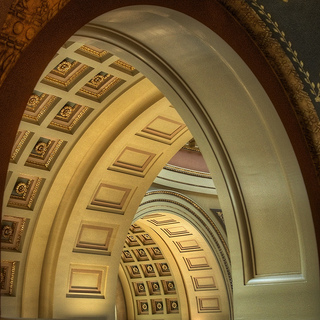 The Wisconsin Access to Justice Commission has released its Legal Services for Abuse Victims Proposal urging the Wisconsin Legislature to ensure that abuse victims in Wisconsin have access to the basic legal services they need to protect themselves and to begin rebuilding their lives. Working with the State Bar of Wisconsin and other stakeholders, the Commission is calling on the Legislature to appropriate $3 million in GPR funding over the 2013-2015 biennium to provide legal services to low income abuse victims.
The costs of inaction are too large to ignore. Domestic violence and child abuse cost victims, hospitals, state and local government hundreds of millions of dollars each year. A smart investment now in prevention and prompt treatment of victims in the legal system can pay enormous dividends.
Victims would get the benefit of timely and appropriate legal assistance to protect their rights, lose less time from work and use fewer law enforcement, health care and other services.
Courts would benefit from clear and complete legal arguments, which reduces delays, confusion and cost for everyone involved.
Wisconsin's legal services providers have a track record of using state funds wisely to provide effective and efficient legal help to low income clients statewide. As the most recent report to the Department of Administration (pdf) showed, every $1 that the state invested in civil legal services to the indigent generated an average return of $10 in benefits to clients and avoided costs to Wisconsin taxpayers, hospitals and others.
You can read more about the Commission's proposal and about civil legal services in general. Then, take the next step and encourage your legislator to support the the request for targeted funding to provide legal assistance to low income abuse victims in Wisconsin.
In the summer of 2011, all funding for civil legal services was eliminated from the 2011-2013 state budget. Wisconsin became one of only four states providing no state funding for civil legal services to the indigent. At the time, the state had a huge deficit and budget cuts were the order of the day. Now, the state has a surplus. Wisconsin must resume its proper role as a full partner in helping to close the justice gap for some of our most vulnerable Wisconsin residents. Other Midwestern states provide and average of $7.9 million in state funding for civil legal services to the indigent. A smaller, targeted program to help meet some of the legal needs of abuse victims is a good start in Wisconsin.
Other stakeholders are contributing. Wisconsin lawyers, judges, banks, private individuals and community foundations along with the federal Legal Services corporation provide substantial support for civil legal services to the poor. The missing piece is the State of Wisconsin. It's time to change that. A limited program to provide low income abuse victims with access to the legal assistance they need is a good way to move Wisconsin forward on providing equal justice for all.
Downloadable Resources: