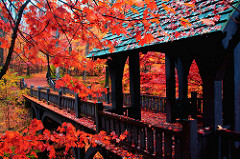 In this month's Just Wisconsin newsletter, we have updates on the Legislative Council Study Committee on Access to Civil Legal Services, upcoming changes to Wisconsin Legal Advice Online, a new eviction defense project in Milwaukee and some national news highlights.
The Pro Bono Honor Society is also looking for outstanding attorneys who have provided at least 50 hours of qualifying pro bono legal services in 2016.
One additional news item not included in the newsletter is the recently developed set of recommended self-represented litigant resources for clerk of court websites in Wisconsin. Hon. Margaret Vergeront, who is chair of the Courts Committee for the Access to Justice Commission, recently presented the recommendations at the annual clerk of courts conference. Prior to the conference, two clerks from different-sized counties were asked to try implementing the recommendations. Both concluded that it was easy and quick to make the recommended changes. The Commission looks forward to hearing from other clerks as they implement the recommendations.