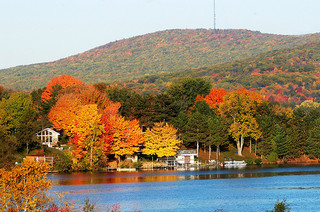 You are invited to share your experiences and ideas at a public hearing in Wausau organized by the Wisconsin Access to Justice Commission. This is a chance to share your knowledge of the challenges facing low-income Wisconsin residents when they need legal help with critical civil (not criminal) legal problems. We want to hear from you!
Date: October 2, 2012
Time: 4:00- 6:00 pm
Where: UW-Marathon County Center for Civic Engagement, 625 Stewart Avenue, Wausau, (Directions)
Your experiences, suggestions and insights on issues of housing, safety, family, employment and more are important to us.
We want to know:
Who is receiving civil legal assistance?
Who is falling through the cracks?
What impact has receiving legal assistance made in your life or the lives of the people you serve?
What is Wisconsin doing well for its low-income or vulnerable residents who need help with civil legal issues?
How are you helping to meet the civil legal needs of those who cannot help themselves?
This is your chance to tell the panel of Commission members and community leaders that we've assembled what is important to you or to the people you serve.
The purposes of this hearing are to: (1) Gather information about and raise awareness of access to justice issues in Wisconsin, the current availability of civil legal services and the unmet need for legal services; (2) Form an active network of advocates for access to justice and civil legal services; and (3) Advance the Commission's work, mission, and statements of values.
Please consider attending and speaking at this event. Share your knowledge, experiences and insights on the importance of access to justice. We encourage you to register in advance to speak at the hearing, so that we may manage the hearing time efficiently for everyone.
Contact either of the following individuals if you have questions about how to participate in or support this event: Maurice G. Rice, Jr. maurygrice@gmail.com or Beth Ann Richlen brichlen@judicare.org.