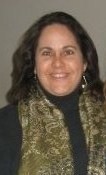 We are pleased to announce that Governor Scott Walker has appointed Robyn Thibado to the Wisconsin Access to Justice Commission.
Robyn is the Associate Director for West Central Wisconsin Community Action Agency, Inc. serving Barron, Chippewa, Dunn, Pepin, Pierce, Polk and St. Croix counties. In addition to the challenges that she sees firsthand every day, Robyn also heard testimony from community members, judges and lawyers as part of a regional access to justice hearing panel that the Commission convened in Eau Claire in July 2012.
At West CAP, Robyn is responsible for directing programs for homeless prevention, food security, and adult education as well as sharing responsibility for overall agency operations. Robyn graduated from the University of Wisconsin – Eau Claire with a degree in Social Work and is a certified social worker. She currently serves on the board of the Free Clinic of the Greater Menomonie Area as well as the President of the Wisconsin Balance of State Continuum of Care Board of Directors which provides coordination and training for homeless service providers in 69 Wisconsin counties.