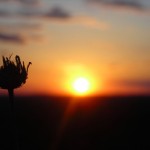 This afternoon, the second in a series of regional access to justice hearings will take place in Eau Claire. We're looking forward to a varied mix of speakers from the area, including legal services groups, concerned members of the public, judges and volunteer attorneys.
The justice gap is very real for thousands of Wisconsin residents who cannot obtain the legal help they need to protect their housing, family, safety, employment or access to health care. As we heard last week in Green Bay, the resources available to support civil legal services to the poor in Wisconsin have collapsed at the very time that the demand for that help has risen substantially.
The Access to Justice Commission has assembled this distinguished panel of community members to hear about the challenges and the opportunities before us as we all try to move forward to provide equal justice justice for all in Wisconsin:
Gregg Moore, Commission President and Eau Claire County Board Chair
Duana Bremer, Commission Member and Director at The Salvation Army Burnet, Polk & St. Croix Counties
Hon. Molly GaleWyrick, Deputy Chief Judge for the 10th Judicial District
Hon. Gary Sherman, Wisconsin Court of Appeals
Rep. Kathy Bernier, Wisconsin State Legislature
Rep. Warren Petryk, Wisconsin State Legislature
Sen. Sheila Harsdorf, Wisconsin State Legislature
Sen. Bob Jauch, Wisconsin State Legislature
Mike Waterman, Member of the Board of Governors for the State Bar of Wisconsin
Linda McIntyre, Executive Director at the Community Foundation of Dunn County
Robyn Thibado, Social Assets Director for West CAP
Mark Aumann, Aide to U.S. Rep. Ron Kind
Today's hearing starts at 4:00 p.m. in the Eau Claire County Courthouse, County Board Room #2560, 721 Oxford Ave.