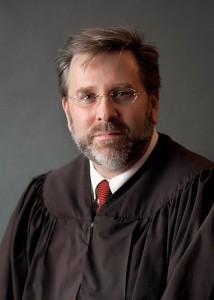 By Judge John P. Anderson, Bayfield County Circuit Court & Attorney Mary K. Wolverton, Chairpersons of Limited Scope Representation Subcommittee of PPAC
Courts and attorneys continue to search for tools and procedures that will address the challenges with an ever increasing self-represented population in the judicial system. Limited scope representation is one such tool that can improve access to justice for some Wisconsin residents who may not wish to retain counsel throughout an entire legal proceeding or who may not have the resources for full representation. The petition that is now before the Wisconsin Supreme Court would make it more likely that lawyers and clients could arrange a workable and affordable agreement for legal representation.
The current Wisconsin Rules of Professional Conduct for Attorneys have explicitly allowed limited scope representation since 2007. At least 42 states (chart), including Wisconsin have authorized limited scope representation through their attorney ethics rules by adopting the American Bar Association's Model Rule 1.2(c) or a version substantially similar.Limited scope representation is a relationship between an attorney and a person seeking legal services in which it is agreed that the scope of the legal services will be limited to the defined tasks that the client asks the attorney to perform. In this arrangement, an attorney does not represent the client in a traditional sense or handle an entire matter. The attorney performs specific legal services. These services can take the form of making a single appearance at a hearing, preparing a legal brief, or negotiating a settlement. This form of representation is also called "unbundling" and "discrete task representation."
After authorizing limited scope representation, many courts found that procedural rules did not sufficiently support this practice. In response, at least 24 states adopted rules related to limited scope representation that address issues of limited appearances and withdrawal, service, communication, and ghostwriting.
Following three years of study, the Planning and Policy Advisory Committee (PPAC) of the Wisconsin Supreme Court has filed a rule petition that would establish guidelines and support for limited scope representation. The proposal was developed by the Limited Scope Representation Subcommittee (pdf). The petition addresses policy issues that include:
• Defining the scope of representation;
• Clarifying communications between counsel and parties;
• Creating parameters for the lawyer's role in document preparation, including disclosure of the lawyer's assistance;
• Governing the entry of appearances and withdrawals for limited representation; and
• Excusing conflict checks for limited services programs.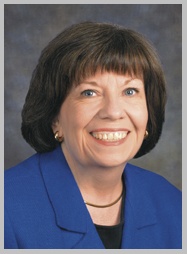 The intent of the proposed rule changes is to increase access to justice for low and moderate income people by allowing those who cannot afford full representation to get the help they need from a lawyer in a more affordable way and encourage limited scope representation by Wisconsin attorneys, as one means of addressing the unmet legal needs of low- to moderate-income persons.
Petition number 13-10 and its supporting memorandum are available for review on the court system's website.
Members of the Limited Scope Representation Subcommittee are listed here (pdf).