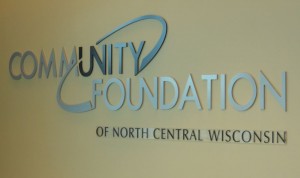 The Community Foundation of North Central Wisconsin has awarded Wisconsin Judicare a grant that will allow Judicare and Bridge Community Health Clinic (BCHC) to improve and continue their medical/legal partnership in Wausau. The Community Foundation, based in Wausau, is a nonprofit community corporation, created by and for the people of north central Wisconsin. It seeks, manages, and awards charitable gifts with one goal in mind: to enrich life for present and future generations. That includes making sure that the legal needs of northern Wisconsin are met.
With support from Community Foundation, the two agencies are able to serve BCHC patients while they seek funding to support a more permanent medical/legal partnership that will incorporate pro bono legal services by local attorneys.
The medical/legal partnership model begins with BCHC screening patients to determine if there are legal concerns affecting the health and well-being of the patients' households. Judicare's legal staff then meets with eligible patients who wish to speak to an attorney at the BCHC facility. This initial meeting between Judicare attorneys and BCHC patients involves screening to determine the nature of a patient's legal concerns and what type of legal help is warranted.
Judicare staff will then provide either: (1) brief consultation and advice; (2) referral to the appropriate social service agency; or (3) full representation by , including a staff or pro bono attorney to write letters, negotiate and/or represent the patient in court.
Exit surveys with the patients are used to determine the effects of the legal intervention on their general health, as well as on the lives of their families and community.