By Margaret Maroney
I have Fidel Castro to thank for my encore career. His decision in 1980 to allow thousands of Cubans to board boats departing the Port of Mariel for Florida gave me the chance to sample immigration law. At the time, I was an Assistant State Public Defender in the Appellate Division.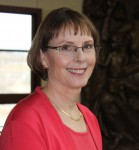 The U.S. government was eager to return to Cuba those Marielitos who were convicted of a crime in America. I was part of a committee of pro bono attorneys who represented individuals from this group in deportation proceedings before the Immigration and Naturalization Service (INS).
When I retired from the State Public Defender's Office, I wanted to use my legal skills to help people, but I did not want to have a new job. I read an article about the Community Immigration Law Center (CILC) in Madison and found that my interest in immigration law was still smoldering. Much had changed since my isolated foray into immigration law (INS no longer existed; there was a new alphabet soup with ICE, CPB and USCIS.) I audited Immigration Law taught by Attorney Grant Sovern at the UW Law School and began volunteering at CILC's walk-in clinic at Christ Presbyterian Church in Madison.
Through CILC, I have met people who have strong legal claims but no money to hire a lawyer. I help pro bono clients with asylum applications and applications for Deferred Action for Childhood Arrival. (DACA.) For asylum, the person has to show that he or she was persecuted in the home country on certain grounds (race, religion, nationality. political opinion or membership in a particular social group, including sexual orientation.) I investigate the facts, assemble the evidence, draft the application, write an informal brief and attend the interview at the Asylum Office in Chicago where the attorney's role is limited to a closing statement and clarifying questions.  If the Asylum Officer does not grant asylum, the officer refers the application to Immigration Court. I will have my first hearing in Immigration Court in 2014. President Obama established DACA to grant work authorization to undocumented young people who were brought to this country when they were under16 years of age. This representation requires very basic legal skills. The attorney need only identify the elements that must be proven and submit evidence to prove the elements.  While an easy job for any attorney, it is not a simple task for a person applying for DACA, often a high school graduate without legal training.
My pro bono work has introduced me to a completely new group of people: lawyers and non-lawyers who work with the immigrants amongst us and the immigrants who want to remain in the United States. The State Bar Pro Bono Initiative makes it possible for me to continue my pro bono work. The State Bar reimburses my expenses, which usually consist of the costs of copying, postage and transportation to Chicago.
Retirement gives me time to travel, to read, to visit friends and family and to provide pro bono representation. One of these days I hope to travel to Cuba and visit the Port of Mariel, the genesis of my encore career in immigration law.
Editor's note: On May 1, 2013, Margaret Maroney was recognized with a Pro Bono Award from the Dane County Bar Association for her work in the Community Immigration Law Center.