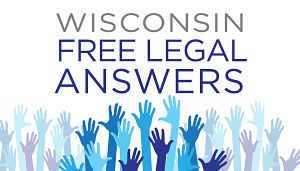 Last year was another great year for Wisconsin Free Legal Answers. Here are the numbers for 2019 (with comparisons to 2018).
999 questions asked (up 20%)
948 questions answered (up 28%)
95% answer rate (up from 89%)
We also went from 190 volunteers signed up a year ago to 240 volunteers today.
The top areas for questions were Family (40%), Consumer (14%), Housing (12%), Employment (6%), Estates (5%), Real estate (3%), and Other (9%).
Wisconsin Free Legal Answers is an online legal clinic that uses volunteer Wisconsin lawyers to respond to civil (not criminal) legal questions from low and moderate income residents. We are part of the ABA Free Legal Answers network.
You can help us spread the word by sharing this downloadable flyer with social services agencies in your area.